An 18 year old family
Founded In
1998
Serving tens of thousands of happy customers for almost two decades.
Our family started in the mid-1990s as developers of software for the "web", something that was relatively unknown back then. But we knew right from the start that the Internet would change everything.
As we needed servers to host the applications we developed for our clients, the idea of a developer friendly hosting service was born. But we wanted to be different. Better. And thus, the entire infrastructure of ServerPoint was designed in-house. We didn't just grab off the shelf components to build it, we built it all for flexibility, ease of use and performance.
And here we are today. Hosting tens of thousands of small and large clients from around the world, from personal blogs running WordPress to clients running complex infrastructures on hundreds of servers.
Our infrastructure
The truth is, there is only a handful of Infrastructure-as-a-Service (IaaS) providers around the world that actually own and manage their infrastructure. The thousands of web hosting companies that exist today are actually powered by companies like us. At ServerPoint, we run our own network and our own servers. We do not simply outsource this to someone else and we are not just simply resellers of another company's services.
See our data centers!
We operate our own network, servers and data center space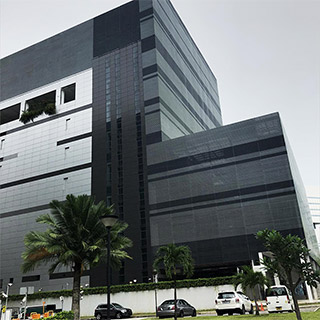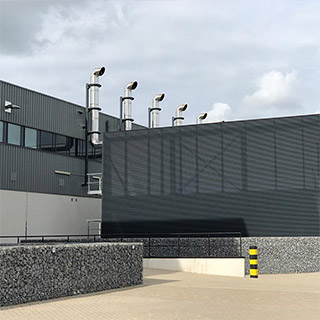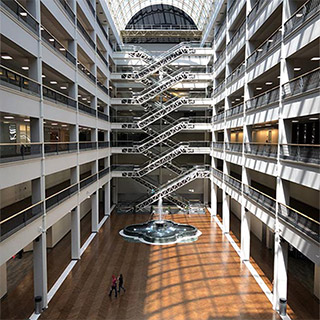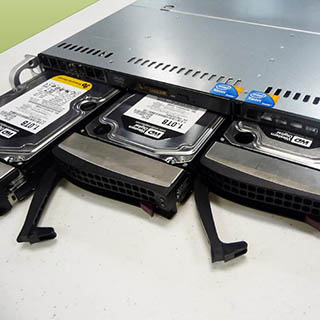 The Internet's top network providers
Our 6 data centers around the world are connected to the Internet via the world's top providers. Each location is fully redundant and powered by multiple 10/40g uplinks
ServerPoint's


proprietary ColossusCloud platform

Developed in-house to easily manage all of your cloud needs
We are not the typical webhost. We have built a client portal that is far easier to use, yet designed for our unique distributed infrastructure.
We built our client portal to manage our entire platform, including email server clusters, web accelerators, app installers, and more.
Manage your apps, such as WordPress, email, databases and more from within just one easy interface. Deploy bare metal servers and virtual machines for your large projects; all from within one platform.
Our customer reviews are proof of our dedication
4.9 overall satisfaction rating!
Based on

hundreds of reviews


from actual customers.
"
I cannot praise Serverpoint highly enough.
I have been with them for 15 years and have never been disappointed in the support I have received
. Far from it. Most recent situation was typical. Even though it was July 4, I received a very rapid response. When further investigation was required, I went to chat mode and got help immediately by someone who understood the situation I was describing and very competently led me to a solution. And even though this was a problem on my end caused by a mobile device's e-mail settings and not by any problem on Serverpoint's end, the engineer showed real concern in helping me resolve the problem. Bravo Serverpoint!
"
Tar Heel S
|
NC, United States
"
Serverpoint provides excellent customer support and technical service
. If you have any questions, they are always answered very promptly (even on weekends and holidays). They are always able to fix any problems I might have quickly.
"
Jim Murphy
|
MO, United States
"
I'm very pleased with the vps product serverpoint.com delivers
. In a few clicks within 30 minutes without any additional contact I had my server up-and-running. The performance of the server was also great. I'm confident that my further tests will also succeed and that we can expand our servers with serverpoint. Questions I had were confirmed directly that they would be answered. Serverpoint kept the promise and answered within 1 working day, so also thumbs up for that.
"
Juan J
|
Limburg,The Netherlands
"
I needed to renew my employers website domain, having never done so, and having no one in the organization that knew anything about the process.
I was able to find out who to contact and once I got ahold of your customer service department, they were immediately responsive and helpful
. A rarity in today's world. Don't ever loose that customer service, it is priceless.
"
"
My Wordpress blog runs so well!
I was with WPengine before and found out it was just a marketing scam! Pretty website, good marketing, but nothing else special. They are just another typical host and they run their servers on cheap vps at Linode! They don't even have their own servers! When Linode got hacked, wpengine was hacked also. When Linode went down for almost two days, so did wpengine. What a joke!
"
Santiago
|
CA, United States